Carteret House's Don McKee is the community's Maintenance Manager — and so much more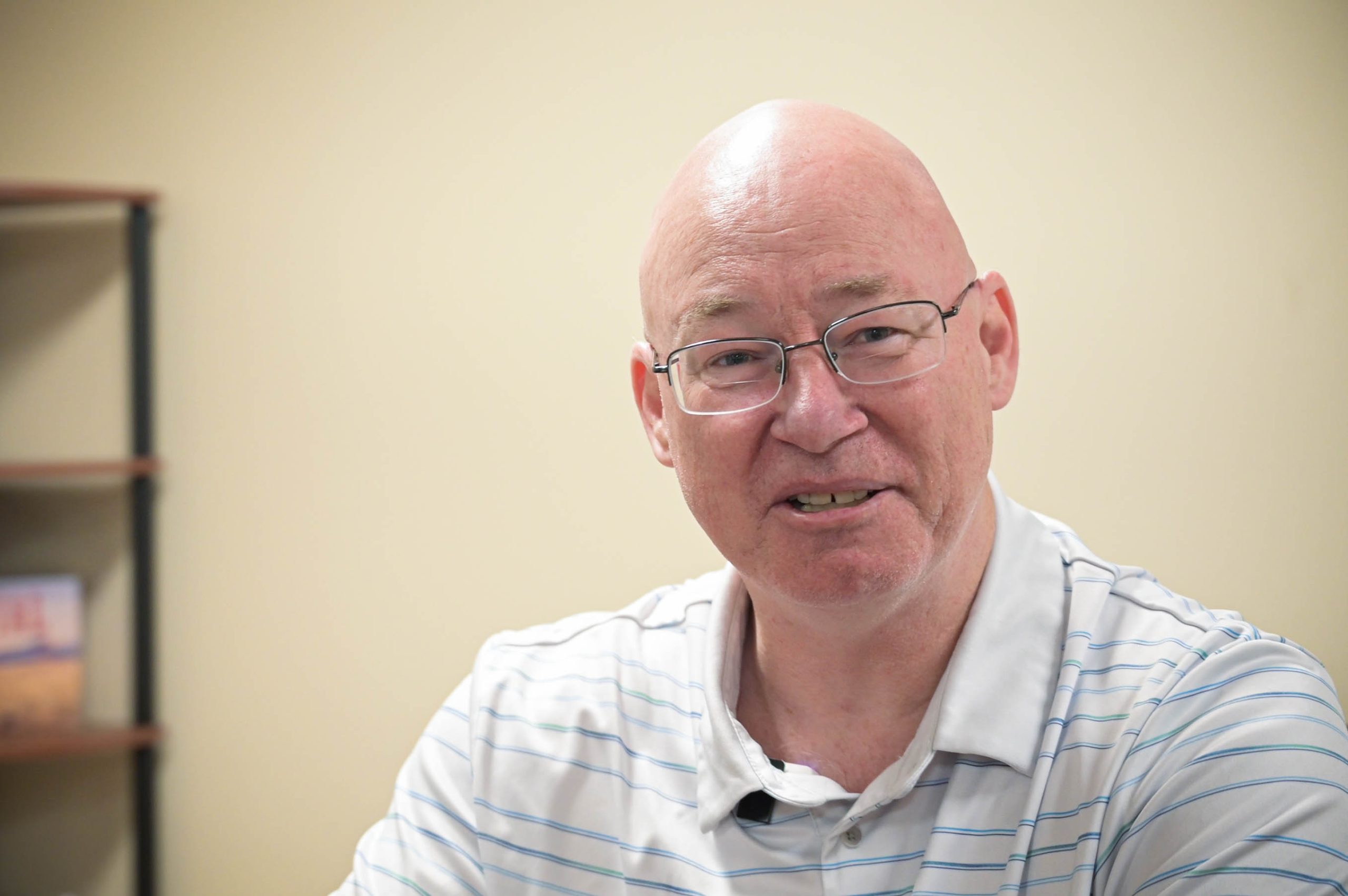 Don McKee became Carteret House's Maintenance Manager two-and-a-half years ago, but his story began about eight hours farther south.
He was born in Dublin, Georgia and raised in Georgia and Florida by his father who served in the US Navy. When Don turned 21 he took a look at his life, which up to that point had mainly consisted of service jobs in the fast food industry. It was then that he decided to dedicate himself to a higher cause. That's when he joined the US Air Force.
He spent 24 years in the service as a civil engineer. He also worked at water treatment facilities and fuel yards. Don was stationed in the United Kingdom when he was promoted to Master Sergeant
He retired, got married and had the choice to continue living in Rapid City, South Dakota or moving to Newport, North Carolina to be closer to his wife's family. We're lucky he made the right decision.
He got a job working at the YMCA in New Bern part time before going to work full time as the maintenance supervisor of a pair of apartment complexes in Morehead City where he was responsible for 121 families' homes.
One day he was driving when he happened to spot Carteret House and decided to ask if they were hiring maintenance workers.
"I wanted to work with just one building where I would be able to focus my energies, I was getting burned out with all the apartments," he said.
Carteret's business office manager told him they just lost their maintenance man and said they were looking for a new one. Two months later he got the interview and a month after that he was hired.
"Divine glory," is how Don describes that moment. "I love the residents — I care for them. Sometimes these folks don't have much family to come and visit them, so I try to be there for the residents and give them the support they need."
He's a deacon at Newport Baptist Church. He leads devotions and leads the residents in song. His most recent devotion was from the tenth chapter of Mark. He's working his way through the gospels following the story of the life of Christ.
"I see myself as not just a maintenance man — I'm someone who can give the residents the love and attention they need," Don said. "And I have a good time doing it. They know when I'm coming down the halls because I'm singing."
He explained that when people are looking for a place for their loved ones to live they want the staff to love their family members like they love their own family. Most of the time that's even more important than physical comfort and amenities. They want their loved ones to receive proper care.
"This job, it's not just for anybody. You have to have the right attitude, the right heart. You cannot be selfish in a place like this. It doesn't work. Your attitude is everything. These people, they need someone to love them," Don said. "That's why I'm here. This is my calling."